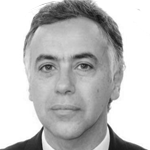 Business man and manager of companies in various fields such as building materials, import and distribution of sports and leisure goods, marketing intermediation, communication and public relations.
He has been appointed International Relations Advisor to the Bid Committee for the organization of the FIFA WC 2026 World Cup. He is currently the CEO and founder of the company Sbai Conseil Prudentiel, an insurance intermediary and holder of the general agent agreement with Maroc Wafa Assurance. He has also been the founder and manager of Sport Invest and Golden Goal Management (GGM), companies specialized in sports marketing consulting, commercialization and distribution of sporting goods and equipment.
He holds a Bachelor of Science in Biomedical Engineering from Boston University.
Arabic, French, English, German and Italian