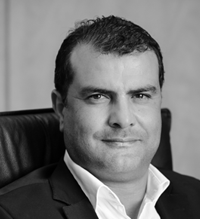 Senior consultant, expert in the implementation in the area of the Magreb for foreign companies based in Europe and MENA region. Great experience in Project Management, Strategy Consulting, Operational related experience in multinational environment; as well as in in the creation of fruitful and long-term business relationships.
Certified Public Accountant with fifteen years' experience developing and implementing financial systems, strategies, processes and controls to significantly improve P&L scenarios. As well as producing financial reporting in compliance to GAAP standards.
French, English, Arab.